Chicken
Hens
Ducks
Wild Ducks
Geese
Grouse
Pheasants
Chukars
Rabbits
Turkeys
Professional Quality Killing, Scalding, Picking, and Chilling.
Chicken Feet Now Available $1.00 per/lb
Liquid Chicken Fertilizer High Nitrogen Content: $1.00 per/Gal
All Products available on a seasonable basis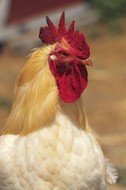 Steps to Processing:

Call For Appointment

Transport Birds
The night Before or
The same morning
8a.m. - 10a.m.
P.U. Birds Same Day
Custom Processing!!!!

Birds Chilled, packaged and ready
for transport same day!

Please Call in advance!!!
We do get BUSY!!
Be sure to take feed away
24hrs. before you bring
chickens in (WATER ONLY)!!